More newness on the first day of summer...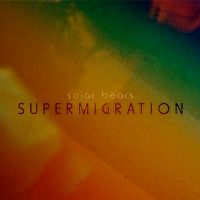 And check it out, it's a band called
Solar Bears
! Solar! Sun! Summer! See what I did there?! I'm so fucking on-the-nose like that. Anyhoo, these guys are a duo from Ireland, a country that hardly ever sees the sun from what I understand, so... um... something! It would be hard to generalize about the sound, the record's a bit all over the place (in a good way), so I won't. This is the peppiest tune on there... on kind of an old-school Italo vibe. Dig it...
Solar Bears - Happiness Is A Warm Spacestation (ysi)

Something fun is coming your way this weekend... keep on the lookout.