Actually that's a lie. I can use all the readers I can get...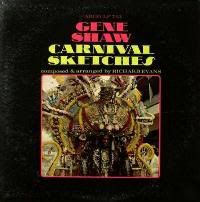 Gene Shaw
is a relatively lesser-known trumpeter from Detroit with a sick, sick tone who once told Charles Mingus to go fuck himself... which is only one of the interesting parts of his story. Click on his name up there for the full down low... just know that it also involves white women, metaphysics and carpentry. No drugs, though, which is odd for a Jazz musician. I mean, it doesn't mention drugs... but there was probably at least a little drugs, right? Probably. Anyhoo, despite the possible lack of drugs, this is fantastic album for the Jazz dancers. Check the vibe...
Gene Shaw - Street Dance (ysi)
Long out-of-print. Google that shit.
In all seriousness, though... I really do want my musicians to be on some sort of drugs. Because you know what you get when you have musicians who don't do drugs? You get this...
Just say no?
I believe I have proven my point... and I bid you good day...