Old guys trying to stay hip can be pretty sad indeed. But not in today's case...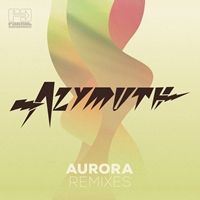 The trio
Azymuth
are legends of Brazilian music, mixing in Jazz, Funk, even Disco and House at times... you would almost call them "fusion" if that wasn't such a horrible (as is any word that instantly invokes the visage of Kenny G) word that should never be used to describe music that is actually good. But their willingness to mix in these popular styles has in the modern day resulted in them being willing to have their music remixed the shit out of... to often spectacular results. There have been multiple Azymuth remix compilations, the latest being reworkings of their 2011 record
Aurora
. Here's one from the fantastic Mr.
Ashley Beedle
...
Azymuth - E Mulher (Ashley Beedle's Afrikan On Marz Voyage Remix)

Sweet. But to see how good these three old geezers really are, just take the next hour and check out their recent performance from Gilles Peterson's Brownswood basement via
The Boiler Room
...
Suck on that... AND GET OFF MY LAWN!