Once again at Tonegents, we are staying super hip... HIP-HOUSE THAT IS! GET GET GET - GET BUSY! GET GET GET - GET BUSY!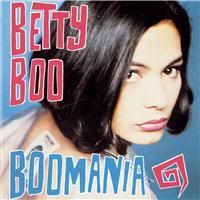 Psyche! No Mr. Lee today. I know, I know... a cruel taunt. But hey, if he was the king of Hip-House (and let's just say he was, otherwise my whole segue is
facacta
), then perhaps
Betty Boo
was the queen? Well... you know... if there was a single person in the entire world who actually gave enough of a shit to make such distinctions. Nope, Hip-House will not go down as the greatest of House music's many offshoots, and rightly so. But I've always liked this album, so suck on this...
Hey DJ / I Can't Dance (To That Music You're Playing) (ysi)

Tomorrow... not C & C Music Factory!