Didn't do a very good job of getting many posts up last week, did I? But you can stop yer bellyachin', 'cause here's one now...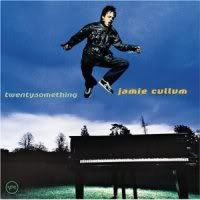 Yeah, it's probably not that cool to like professional piano nugget
Jamie Cullum
, but hey... I like him, all like 3 feet of him. And that's mostly because of his cover versions, believe it or not. There's no ironic hipster bullshit angle to 'em, and in fact (especially in the case of his more recent version of Rihanna's "Don't Stop The Music") some of them actually improve upon the originals by stripping down the usually crap chart pop over-production and exposing that hey, this really is a well-written song. Or something...

Okay, I'll try to do better the rest of this week, but I gives no guarantees. Busy busy busy...