I'm not a huge fan of going to Mexico ever, but sometimes it's not so bad I guess...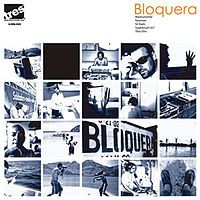 So, a few years back, the members of LA Hip-Hop group
Giant Panda
(quite good) and producer Thes One of
People Under The Stairs
(quite even gooder) took a road trip to Mexico. According to Wikipedia, "During their stay...the group camped on the beach facing the Sea of Cortez where they fished for their meals, visited local taco stands, purchased produce from local farmers, and attended local baseball." FASCINATING! What would we do without Wikipedia? Anyhoo, they also knocked out this, the
Bloquera
EP (really quite good indeed). Nothing particularly Mexican sounding, mind you... just good Hip-Hop...
Bloquera - Back To The Grind (ysi)
And just in case you wanted some video evidence of this whole excellent adventure...
And they didn't even get murdered by the cartel!