Check it out, I'm about to drop a SXSW act on you. Hip as fuck, yo!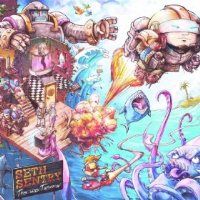 But don't worry, it's not another shoegaze act with either no vowels or a "V" where a "U" should be in their names. In fact, it's something I didn't even know existed... an Australian rapper!

Whaaaaa?
No, really. So I turned on the Fuse network last night and there was a live show from SXSW on, an old school Hip-Hop showcase featuring Doug E. Fresh, PE, Ice Cube and LL Cool J (who lick-smacked and dick-grabbed his way through an impressive set with Z-Trip on the decks, no less!). Which was all well and good... but the dude that grabbed me was this guy
Seth Sentry
, an Aussie who won this little 3-way "up-and-comer" rap battle and apparently will now be opening on LL Cool J's summer tour, entertaining legions of
NCIS LA
fans across the country. But tell ya what, mate, this guy is good. He obliterated the rather pathetic competition with some very clever/funny rhymes and beats that weren't the typically trendy slow-and-slower thing that's been charting big while simultaneously killing Hip-Hop lately. Worst trend since Ugg Boots. Fuck off with it already. But yeah, if Macklemore & Ryan Lewis can blow up, I don't see why this guy can't...
Seth Sentry - Dear Science (ysi)

Here's another example of this dude's funny but kinda brilliant lyrical style, via the YouTubes...
He's like The Streets of Sydney! Even though he's from Melbourne. I could have just said The Streets of Melbourne... but I like alliteration, so fuck off...