Remember last week when I said I'd do better this week? I guess I meant next week. But anyhoo...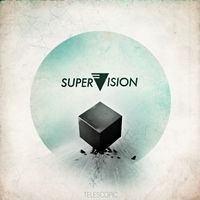 There are few examples in the music industry today of people doing in right to the extent that Mr. Derek Vincent Smith, aka Pretty Lights is doing it right. Dude started out most likely in his bedroom, but put all his music out (to this day) for free, worked on his live show and built a following to the extent that he is now a major headliner playing for thousands. Without ever selling a single tune. Relying on talent and internet exposure. SUCK ON THAT RECORD LABELS! YOU DMCA-HAPPY FUCKS! YOU'LL ALL BE GONE SOON! JUST LIKE POLIO! And then they'll be replaced by guys like this, who, wait for it... has now started his own record label... one that gives all the music out for free (w/ optional donation, a.k.a the Radiohead model.) So here's one of the first batch of artists on Pretty Lights Music, a dude who goes by the name
SuperVision
. Sounds not unlike Pretty Lights, which I suppose is not terribly surprising... but certainly good enough to stand up on it's own. Dig...
SuperVision - Time Has Written (ysi)
If you like that (and you do), go to
Pretty Lights Music
, grab that sucka and check out the other fine wares on offer. Then go to the shows and support. It's the future of the music industry. Get wise or just keep doing it wrong and buying whatever musical flotsam is available at Wal-Mart... it's your choice. Have a good weekend...