... because it would just be kind of obvious, right? And we hold ourselves to a higher standard around here. Why, if this blog was nothing but a cavalcade of booby and peepee jokes, you'd want nothing to do with it! Nor would corporate America. Nope, that's why we have fantastic, high-class, exclusive sponsors... like Shitto!
It's good to the last plop!
...
...
Yep...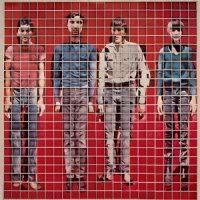 It has been almost 4 years to the day since I posted a
Talking Heads
jawn for y'all... I love posting on bands like this because I don't have to waste my time telling you who they are or what they sound like or any of that nonsense and I can concentrate on the biting, insightful comedy you've come to expect (see above)...
Talking Heads - The Girls Want To Be With The Girls (ysi)

And I think I'll just get out of here before I give into temptation and have to change the post title...