I know it's House Music Friday and all, but I got this post half-written yesterday so suck on that...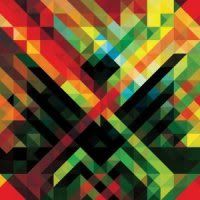 ... besides, this is a pretty hip selection. Dare I say, "buzzy" even? I know, I hate that word, too. But anyhoo, get a load of
Africa Hitech
. They are a Marvel Team-Up of two Electronic music veterans,
Mark Pritchard
(Global Communication, Troubleman, Jedi Knights & about 267 others) and
Steve Spacek
(who doesn't have as many aliases, but has done just as much with as many people). The result is one of the more unique records I've heard in a long time, the kind of record it's completely pointless to try and tag some lame genre on. Just call it some next level shit...
Africa Hitech - Light The Way (ysi)

But that's just one song. This thing is all over the place, in a good way. Some of it would make Aphex Twin go "damn"... after all, it is on Warp. And I'll leave you with this video of the boys in action, which is not so much notable for what they are doing, but for the comedy value of the dude standing behind them...
I bet that guy gets laid 30 times a day...
Have a great weekend, fuckos.