'Bout time I brought you some of the new-new, so here's one of my current absolute favorites today...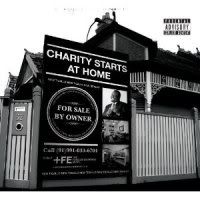 My growing man-crush on Dutch producer Nicolay has been well-documented around here of late, but his marquee project (so to speak) The Foreign Exchange would not be nearly as dope with out North Carolina MC/singer
Phonte
. I don't think there's another rapper in the world who can sing as well as this guy... dude's voice is like butta. And not some cheap-ass butta... some of that super organic butta from cows that had personal valets that you get at Whole Foods that costs like ten bucks a stick. We're talkin' seriously smooth, people. But more about that later. Phonte just released his very first solo record and it's got more rapping that singing... but lucky for us, he's pretty good at that, too. Dig it... oh, and that's not him on the hook, smart-ass. I didn't say he sounded like a girl...
Phonte - Everything Is Falling Down (ysi)

Great jam, but doesn't exactly prove the point I've been hammering on... so please enjoy this video that I'm quite very, very sure is
not
supposed to be on YouTube in it's entirety...
Now you know what I'm sayin'... boy can
sang
. That's black for "sing", btw... #themoreyouknow