I desperately want to own the truck on today's album cover...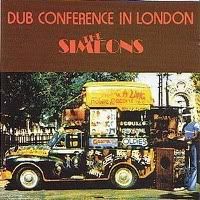 The only two things I was able to find whilst Googling The Simeons were... jack and shit. Ha! Ok, the only two things I was able to really find out were that this is their only album and that apparently
this guy
was a member. Barry Boom? Nice. He should get married to Betty Boo. DOUBLE HA! Well, whatever the story, it's a nice little Dub record. Mad expensive, too. Worth it? You tell me...
The Simeons - Cool Stepping (ysi)

I would not fault you for acquiring this album through nefarious means. Barry Boom however, might stab you. YOU DON'T MESS WITH BARRY BOOM'S PAPER, SON! You have been warned...