House Music on a Monday? Feels kinda weird, but just go with it...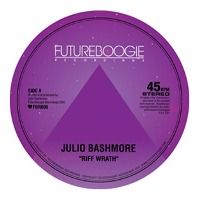 There's not a ton of info out there on Bristol, UK producer,
Julio Bashmore
... btw, not his real name, but if you're gonna have a handle, at least make it more interesting than your real name. I'm looking in your direction, Bob Sinclar... But the guy's new, so that's understandable. And since I don't have many tidbits to either inform you with or make dick jokes about, let's just get to the tune. It's a neat combo of Chicago-style soulful House meets the Balearic vibe. Just wait for the '70s guitar licks...
Julio Bashmore - Ensnare (ysi)

Nice stuff, Gilles-approved, 'nuff said...