An under-the-radar '90s Electronica classic today...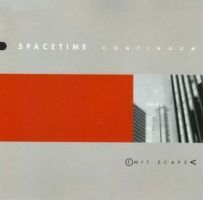 Mr.
Jonah Sharp
, a Scot who transplanted himself to San Francisco, was a big deal to '90s Electronica... between his own productions as Spacetime Continuum (and other aliases, OF COURSE), some stellar collabs with the likes of Mixmaster Morris and his label,
Reflective
, which put out some amazing, forward-thinking Ambient/Breaks/D&B from Bay Area artists like Single Cell Orchestra, Subtropic & others. INFORMATION, BITCHES! Enjoy...
Spacetime Continuum - Iform (ysi)

Can't wait to see how Danny Boyle and Underworld bring the awesome to the Olympics tonight! Let's all watch together. Your house, of course...