Sometimes tough love is required in this music game, and I'm here to deliver some today...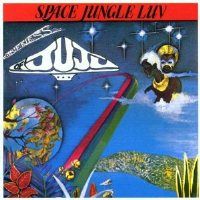 Oneness Of Juju
, back in the day, were one of the most bad-ass African Funk bands around, even though they were all American. I did not know that. I even led off my legendary (sure) (what?)
Funk D'Afrique
mix with one of their tunes. Now? Well, they're doing Smooth Jazz covers of John Legend. Go ahead to click through and have a listen. Just know... it's
Kenny G-riffic
not great. Let it go, Plunky. Let it go... let us remember tunes like this one...
Oneness Of Juju - Follow Me (ysi)

Now back away from the soprano sax, man. Back. Away...