Me and Ms. Tonegent spent quite a bit of time this weekend listening to the simulcast of the Movement Festival (or as the old folks call it, DEMF) live from Detroit on
Resident Advisor
which is probably the most awesome Electronic music website on the Internet tubes. The great thing about this was that, unlike the Coachella cast, they actually broadcast almost every single artist on each of the five stages LIVE. The way it should be done. Learn something, Coachella. Or just do weird shit like
this
. All I can say is... interesting choice. But I'm pretty sure I'm gonna skip that and go to Detroit next year, because the whole thing was pretty awesome, and Animal Collective was NOWHERE to be found. That is proper concert programming for people that actually like good music. Kudos to you, Paxahau. Anyhoo...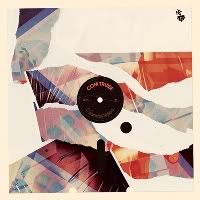 ... the one act that I didn't know of that got my rocks off over the weekend more than any other was the horribly-named
Com Truise
. Really, dude? Com Truise? That's what you're going with? Really?
...
...
Okay, well it's your prerogative... you can do what you wanna do. Fortunately, unlike the name, the music is fantastic. I would call it slo-mo House but a lot of people are saying how '80s it is, which I sorta get... but the '80s reference is more for his sounds than his
sound
, if you know what I mean...

See what I'm sayin'? No? Eh, whatevs. Be on the lookout for the full-length coming soon on Ghostly. Kisses...