With the passing of MCA, I'd be quite inclined to do an All-Beastie Boys week... but since every other blog in existence is also doing that, I'll just go with business as usual...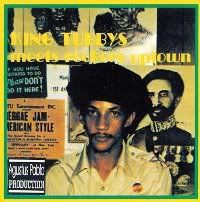 Short Story: Two Dub legends,
Augustus Pablo
and
King Tubby
, got together, smoked several pounds of weed and turned out a stone-cold Dub classic. Then they ate like a million Doritos. And watched a shitload of
Family Guy
, even though it didn't exist yet. It was really good weed...
Augustus Pablo & King Tubby - Corner Crew Dub (ysi)

Tonegents: the place for award-winning fiction writing since 2007... or not.