Here's some more proof that I know exactly jack shit...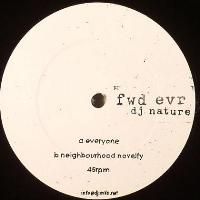 For whatever reason, I was under the impression that
DJ Nature
was a new guy, but I haven't been more wrong about anything since I decided to spend my life savings of Facebook stock. Ouch. But yeah, turns out that this is just another alias of DJ Milo, one of the O.G. members of
The Wild Bunch
, the legendary Bristol crew that spawned Massive Attack, Tricky, Soul II Soul and basically the beast known as Trip-Hop in general. So yeah, homie's got steez, so it should be no surprise that he's still putting out good jawns. Here he's doing a super laid-back Deep House thang for
Golf Channel Recordings
. Which makes sense, because I heard Feherty is an old raver...

Nice one, eh? The song, not the Golf Channel joke. But hey, at least I amuse myself...