And now for something completely different...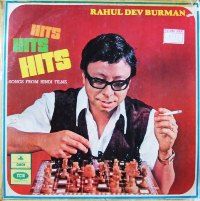 I'm not going to pretend to be any kind of expert on the Indian/Bollywood thing. I'm still just getting into it. But one thing I've figured out is that
R.D. Burman
is a good place to start. I have nothing to back this statement up with, but I'll just go ahead and say he was the John Williams of Bollywood. Again, I have no idea if that is even remotely accurate, but I'm sticking with it. ACCEPT IT AS GOSPEL, BITCHES!
Lata Mangeshkar & Mukesh - Kahin Karti Hogi (ysi)
But whatever with the "facts"... the point is, it's good stuff, yet another musical rabbit hole to fall down. So get to fallin'...