Not a particularly meaty post today... the artist is meaty enough himself...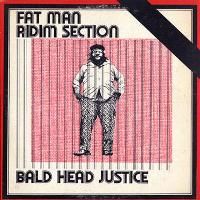 Fat Man Ridim Section
may be the best named studio backing band ever. The Fat Man himself was a dude named Roger Lewis... which is all the information I got about him. But Reggae legends Sly & Robbie were also members, so yeah... they were pretty good, too.
Fat Man Ridim Section - Joshua A Loaf (ysi)
Have a good weekend. I'll be seeing the amazing Bonobo tomorrow night, so expect a full report Monday...