Dubstep is practically a dirty word these days as far as I'm concerned, thanks to what the American EDM scene has done to it.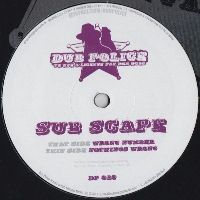 This 2009 track by
Subscape
is a nice example of the sound that the Skrillexes of the world took and ran with. Ran with right off a cliff into a pool of Drakkar Noir and Rohypnol. Sigh...
Subscape - Nothing's Wrong (ysi)

That's joke's pretty much all I got today. So, um, see ya...