I may have missed House Music Friday last week due to assorted Zombie Jesus Weekend festivities, but the shuffle decided not to leave you hanging and landed on a random House track this Monday. Works for me...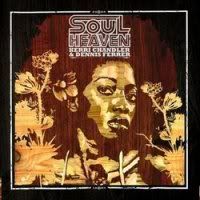 I didn't think I'd heard of UK vocalist
Jinadu
before, but upon researching today's post, I found out that he was the singer in Kirk DiGiorgio's
The Beauty Room
project. Highly recommended, btw... so turns out me and Jinadu are old buddies, I just didn't know it. Jerk hasn't even friended my on Facebook though, so whatevs. Anyhoo, here's a random track from the fine compilation pictured above with Freerange label head
Jimpster
on the remix...
Jinadu - Turning The Tide (Jimpster Remix) (ysi)

Normally I'm not a big fan of House with dudevocals because things can get real gay real quick... but that was a nice, laid-back one there, eh? Jinadu-dledoo...