Although my hatred for dirty hippies and their dirty hippie jam bands is
rather
well
documented
, I am about to give you this...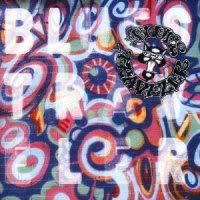 But I can explain! Back in my
binge drinking
formative years at a respected institution of higher learning... ok, Syracuse University, close enough... I spent a pretty good deal of time at a bar called
Hungry Charley's
aka Chuck's. It was dark, dirty, smelly and perfect. They played all styles of music, from Classic Rock to, um... Rock. But being the farm kid from a town where Hair Metal ruled, I loved the selection and it really helped start me on my path to true music nerd-ery. There were certain songs you were absolutely going to hear at Chuck's every single night (maybe even more than once if you stayed there for oh, 6-8 hours, which was not uncommon) and of course some of them bring me pleasant nostalgia even if they are from dirty hippie jam bands like
Blues Traveler
. But hey, I kinda love this song, so suck on it...
Blues Traveler - But Anyway (ysi)

No matter what you think of that, you gotta be dazzled by that fat-ass John Popper's harmonica skeelz. But I imagine that when you can't even get your giant butt off a chair, you got nothing better to do that sit around and practice. "Hey man! Dude's not even fat anymore! You're a dick!" I know. Anyhoo, there's a fake Chuck's in Syracuse now, so I'm not gonna recommend any of you go there or anything. Pretty anti-climactic, huh? Oh, and don't worry, hippies... I still hate you.