THE PUBLIC HAS SPOKEN! Okay, it was a very, very small percentage of the public, but still... they want some Blog-achella and who am I to deny them? Of course, my statement of how I was so very likely to actually
go
to Coachella this year was shot down in approximately four hours (the time it took both weekends to sell out, holy shitballs), but as they say in my business, THE SHOW MUST GO ON!
(You know, actually I've been in "show business" for almost COUGH years now and I've never actually heard anyone say that. Myth busted!)
But anyhoo, We start at the bottom of Friday's lineup, as we always do... it's a tradition unlike any other. SUCK ON THAT, THE MASTERS!
And this year it all starts off with
L.A. Riots
, who are some Fidget House guys. As the first act of the year, I'd give them the benefit of the doubt... if not for the atrocity they committed in remixing The Ting Ting's "That's Not My Name". You'd think it would be pretty hard to fuck up that song but they managed to pull it off. Go listen to it on their Myspace (hehe... I said "Myspace") if you don't believe me. It's dreadful. So they get NOTHING BUT SCORN!
The Sheepdogs
are a Canadian band that, while inoffensive, kinda sound a little bit like Classic Rock Karaoke. There ain't a riff you haven't heard before. Meh...
From Canada all the way down to Mexico we go for
Hello Seahorse!
, who lose points for having a superfluous exclamation point in their name. The sound is kind of interesting... like Mexican version of some of your favorite Canadian Alt-Pop bands (New Pornographers and the like)...
From Mexico to just north of Mexico and
honeyhoney
who lose points for not having any capital letters in their name. MY RULES! The sound is a Southwest country vibe that once again is inoffensive but unexciting...
And
The Dear Hunter
= the sound of if Oingo Boingo sucked. The first truly dreadful act of the year...
Well... that's a lot hate to start this thing off with, but I didn't book this dog & pony show, did I? If I did, you'd see two words at the bottom of that Friday lineup. Wang and Chung. Just sayin'. But things being as they are, Blog-achella-geddon 2012! (this exclamation point is
not
superfluous, fyi) begins with...
Kendrick Lamar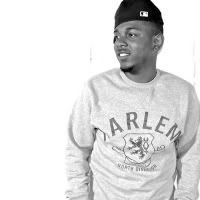 Who he is:
A rapper straight outta Compton, who has even come under the wing of Dr. Dre lately. Can't get more steez-ier than that...
What he sounds like:
Not a heck of a lot like Dr. Dre or Snoop or the sound you normally associate with Compton. For me, most of the time Hip-Hop is about the beats and this guy has some groovy, melancholy production as is the style of the day (as you will see from upcoming posts by folks like Frank Ocean and The Weeknd) and I'm feelin' it...
Kendrick Lamar - A.D.H.D. (ysi)

What I think:
I've found the first act worthy of inclusion in my iTunes of the year, which is one of the main reasons I do this. I'm always down for some good new Hip-Hop... it seems to be harder than ever to find these days. I can't seem to tune any in on my Victorola. Gotta get that thing fixed. And now we finish this post in the Blog-achella tradition, with a live clip. This one looks to be a little shouty with the hype men, but honestly I don't expect much else from Hip-Hop shows, The Roots being the supreme exception. Peep it...
Not bad. We'll see. Get the mixtapes though, for sure. It'll be interesting to see what comes from this dude's alliance with Dre. If nothing else, I imagine it'll give Dre yet another excuse to not release
Detox
. We shall see...
And with that, Blog-achella-geddon 2012! is underway... just when I got out, YOU PULLED ME BACK IN!