Keeping it international for the third straight post, we are heading due south...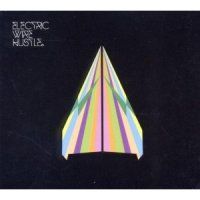 ... to New Zealand, where there is apparently there are people there who do things other than work on Peter Jackson films. I had no idea. But I kid. Because although it seems that not that many Kiwi acts get noticed internationally, the ones that do tend to be pretty fucking good. Case in point...
Electric Wire Hustle
and their amazing Future Soul vibes. This one features eccentric earth mama
Georgia Anne Muldrow
(who's got a nice new record out herself) on the vocal. Sublime and prime for sexy time...
Electric Wire Hustle - This World (ft. Georgia Anne Muldrow) (ysi)

... but that's just a guest shot, so I figured I'd include this vid featuring EWH's actual vocalist Mara TK, who is no slouch himself...
So much better than chart R&B that it's almost unfair, isn't it? Have a good weekend, suckas...