Because House music is supposed to make you feel funny in your pants parts...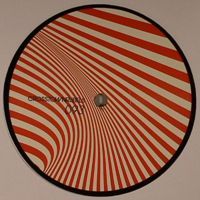 As someone who fully got into House during the late '90s/early Aughts, I like my shit deep and sexay. But with the rise of the minimal lately, that's become a lot harder to find. Everything's all techy and precise and crispy.... which isn't a bad thing necessarily... but things have tipped far too heavily in that direction. Where would Naked Music rate today? I fear not as highly, which is a fucking travesty. But here's one guy trying to bring the sexy back... Cuban/American producer (who now lives in Spain... well played, sir) Eric Estornel aka
Maceo Plex
. It is certainly not the ol' Rhodes-and-congas-and-Lisa-Shaw formula like alot of the classic stuff, but it's got that
sexy vibe
that's been sorely lacking in House lately... Dig it...

Actually reminds me a bit of the old NM jam, Lovetronic's "You Are Love"... And hey, if you like this tune, you'll definitely want to peep Mr. Plex's recent
BBC Essential Mix
... but just know that if you were all "liked" up with
the Facebook page
, you would have had that bumpin' on your Walkman a good two months ago. Just sayin'...