... because no one could possibly land on this site whilst looking for, um... shall we say, something else on Google...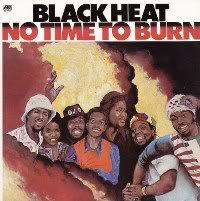 With the possible exception of Sexual Chocolate,
Black Heat
might just be the best name for a Funk band ever. And if you've taken a name that good for your band, you better not suck. If you give your band a good name and you suck, you should have to give that name back. Shitty bands should have shitty names. Like Deerhoof. They did it right! Black Heat, luckily for them, did it right, too...
Black Heat - Check It All Out (ysi)

Also, this song is proof that the economy doesn't just suck now... it
always
sucks for somebody. And that's okay, because it generally makes for good music. Hello, the Blues! People get too happy and you end up with shit like "Don't Worry, Be Happy" or "The Future's So Bright I Gotta Wear Shades"... music which, ironically, makes you want to kill yourself... and since I don't really have anything to tie all this together, ladies and gentlemen... give it up for Sexual Chocolate...
Sexual Chocolate!