Today's post title, well let's just call it a little experiment and move on...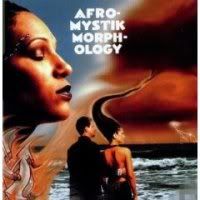 Afro-Mystik
is (was? is?) a project from Om Records head honcho
DJ Fluid
and your ever-popular rotating cast of characters... and for me is most note-worthy in that it was (is? was?) one of the few acts from this side of the pond that really does (did? does?) the Broken Beat thing. And yeah, I'm not exactly sure if they're still doing it. How could you tell?

I also didn't realize DJ Fluid was the head of Om. I thought it was just some sort of mysterious cabal of some kind. Mysterious cabals are cool...