So... I see this morning that The Crystal Method has been nominated for a Grammy for "Best Electronic Album". Wow. Fuck the Grammys right in the face...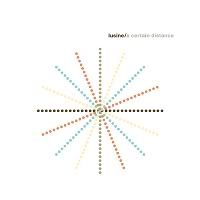 But you knew that. So moving on, here's an electronic album from 2009 that actually
is
one of the best I've heard.
Lusine
is the name. Get to know it. If you need to forget The Crystal Method ever even existed to make the room, go on ahead...

That sure was purdy. Okay, back to re-negotiating Elin's pre-nup...