Today's act is probably one of your best all-time examples of how "selling out" is, in fact, a fantastic idea...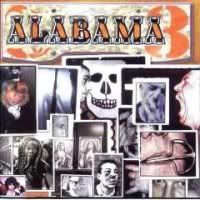 ... although
Alabama 3
claim on their website that the use of their song "Woke Up This Morning" as the theme song for
The Sopranos
"...bought someone a swimming pool, but it sure wasn't any of us..." Now, I find this kinda hard to believe... unless, of course, they were a bunch of idiots and signed a bad deal. They wouldn't be the first. But either way, the fact that they even
have
a website (and more importantly a continuing career) probably has a lot to do with James Gandolfini and his
paisans
, don't ya think? Even so, I didn't even know they were still a going concern until today, and well... good for them...
Alabama 3 - U Don't Dance 2 Tekno Anymore (ysi)

From the title of the song, you'd think it might be about a retired raver such as myself, but it's actually far more depressing than that... apparently she don't dance 2 tekno anymore because... she dropped dead while dancing to tekno... from teh drugz... so good times...