Finally got some time to post this week, so suck on this...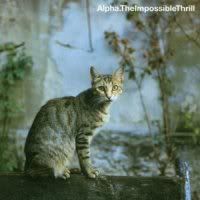 Here's some painfully French orchestral pop from
Alpha
. I describe it as such because really no one other than the Frenchies still make this kind of of overwraught, '70s Soft Rock-style shenanigans. Actually, I'm not sure these guys even still make 'em. This record's kinda old and the last thing Alpha did was a seriously badass collabo with Horace Andy that, as you can guess, sounds LESS THAN NOTHING like this. But indeed, after Air hit big, there were a lot of such shenanigans coming out of France. And if you're in the right mood, it goes down nice and easy... sort of like Paris Hilton...

Nope, definitely didn't have to go there, but I did... sigh...