Because if you think I'm going to blog on an artist named Zed and not make a
Pulp Fiction
reference, you really don't know just how big of a hack I am...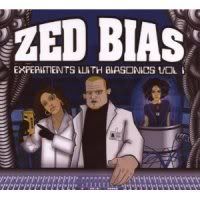 UK producer
Zed Bias
, besides having a very cool handle, has been at the top of the beatz bizznezz for over a decade now... from the days of "garridge" right up to the current Dubstep sounds the kids are all crazy for. He's really just one of those dudes who will throw the kitchen sink at you, sound-wise... here that sink is full of some stupidly funky house complete with some serious keyboard canoodling (And maybe some old broccoli? I think that's where the smell is coming from...) from Mr.
Mark De Clive-Lowe
who we also love 'round here...
Zed Bias - Cottonmouth (ft. Mark De Clive-Lowe) (ysi)

Feelin' that one. And here's a vid from a huge tune the Zedster (that's what I assume his friends call him) put out in 2000... I'll bet you've heard this one... REWIND SELECTAH!
That kitchen sink joke was pretty awful, too, eh? I'll try to be funnier next time, but don't get your hopes up...