Not even I am up on everything all of the time...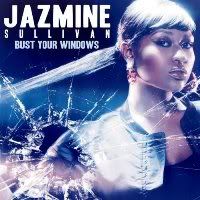 I definitely missed the original of this track on the first go-round, which is pretty wild considering it was a Top 10 hit and was even nominated for a Grammy. Super obscure. But then I don't listen to the radio much. Them darn kids and their booty music... I tells ya, it's makes my sciatica act up! Anyhoo, picked up a compilation recently with this UK Funky remix of Philly gal
Jazmine Sullivan
's female answer to Cee-Lo's "Fuck You" (How can it be an answer to a song that was recorded two years later? YOU FIGURE IT OUT, SMART GUY!) and I just can't stop listening to it...
Jazmine Sullivan - Bust Your Windows (DJ Naughty Remix) (ysi)

Have a great weekend, and don't piss your woman off...