Wow... it looks like I haven't posted a proper House track yet in the year of 2013. That is a traveshamockery!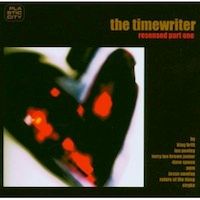 So here's a couple of heavyweights teaming up... a couple of guys who need no introduction 'round here.
The Timewriter
meets
Ian Pooley
. Boom...
The Timewriter - Booty Song (Ian Pooley's Tummy RMX) (ysi)

Mr. Pooley just put out
a new full-length
. You might wanna get that... because, you know, fuck Mumford & Sons...