Want some more excuses? Here's one... after moving I haven't had the Interwebs for a week and a half. So suck on that...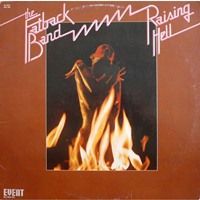 And another result of this whole moving thing is that I now take the bus to work. Glamorous as fuck. Here's another on-the-nose selection from
The Fatback Band
, who I was surprised to discover was still out there doing their thing with not one but TWO whole original members. Impressive!
The Fatback Band - Bus Stop (ysi)

Yes the bus is funky, and not just the smells...