Here's something really odd...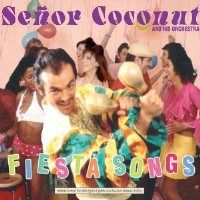 Look, I don't know exactly what the deal with
Senor Coconut
is to be honest. He's a German techno dude with, oh,
1 or 2 aliases
that moved to Chile and just sort of started doing this...

What does that have to do with Valentine's Day, you ask? Well, just think of what you'll do tonight if you don't have a date. HEY-YOOOOOOOO!