Something real funky for a Friday!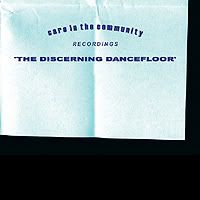 Codek Records
is an awesome label straight outta NYC... I don't know how active they are these days, but go back 3 or 4 years and they put out a series of winners, including the
Organic Grooves
albums and some damn fine compilations. The label specializes in funky-ass tunes with a lot of live instrumentation, drawing from a stable of folks that work together in different combinations under various names. So, I got no idea exactly who Aphratec is, but I can say for sure that this track is a scorcher. Ya got yer breaks, ya got yer congas, ya got yer jazz flute... all that plus a groovy vocal line and Bob's yer uncle...
And that is why I own pretty much the entire output of Codek Records. As you can see, the word "organic" is very fitting. Although this isn't Organic Grooves... so that segue kinda sucked. Whatever :P
Have an awesome weekend!