House Music Friday is hitting you with a serious summer jam today!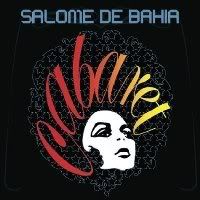 Unless a Brazilian-flavored Deep House cover of a Stevie Wonder classic isn't up your alley, in which case I declare that you are all cold and black inside. The cover comes from singer
Salome De Bahia
, who's old, and producer Bob Sinclar, who's French. The Stevie song is "Another Star", but in Portuguese it's "Outro Lugar". And that is all you really need to know, except that it's really, really good...
Salome De Bahia - Outro Lugar (ysi)

And how about this... some live Stevie doing his version, complete with drum solo. That's right, you heard me... blind guy drum solo...
Stevie is a music god, is he not? Have a fantastic weekend.