Mucho bummed about the passing of my man Don Cornelius, but more on that later perhaps. In the meantime, here's an artist that could definitely rock
Soul Train
...
Frank Ocean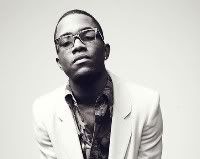 Who he is:
The crooner in the
Odd Future
posse. I'm not really sold on their whole thing, but this guy's the exception.
What he sounds like:
It's that new, moody R&B that's been growing on me lately. Not to mention The Weeknd again... but it's this guy and The Weeknd that are the ones doin' it best. Hell, I can almost even get behind Drake... almost... Now I know this song has been blogged a-plenty, but how can I not blog a song that talks about Coachella in my Coachella blog? Say that shit five times fast...
You are in luck today, 'cuz this song comes off an amazing free mixtape that you can grab
right hurr
.
What I think:
I think "Novacane" was easily one of the best songs of 2011 and I'd want to see this guy based on that song alone. You know the Coachella lines will make everybody all like "WOOOOOO!" and it'll be one of those nice moments... then, of course, some sweaty, shirtless guy will bump into you, somehow transfer 2 gallons of sweat into your shirt and your entire being will reek of his musky man-scent for the rest of the day. Oh, and somehow he knocked your phone out of your pocket, but you won't realize that until you're at Amon Tobin and then you'll be so pissed that you won't even properly enjoy it. Then all your friends will be like "HOLYSHITAMONTOBINAMAZEBALLS!!!!" and you'll be like "fuck off" and go sulk in a corner while the girl you were trying to get with all day gives the guy in the better mood a blow job. THOSE BASTARDS DON'T TELL YOU ABOUT THAT PART ON THEIR FANCY WEBSITE, DO THEY? Where was I? Oh, the Youtubes...
'Til next time, and watch out for that fuckin' shirtless guy...