A track that seemingly never makes it's way far out of my bag today...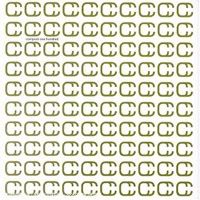 From the mighty
Compost Records
100th release comes a super slick breakbeat number from
Fauna Flash
, whom you may have heard of and
Wei Chi
, whom you may have not. But no matter. As a DJ, this is one of my "go to" tracks... as in go to that track because I'm getting all indecisive and I've got like 30 seconds to make up my damn mind before I trainwreck... because it just goes good mixed with anything. Kinda like vodka... mmmmmm, vodka.
Fauna Flash vs. Wei Chi - Don't Know 2001

If you like that, I highly recommend that you stop arsing about here and get you way over to Compost's site and check out their download section. About a dozen MP3's available, quality stuff from their latest releases... if you're a music whore like me, you don't wanna miss out on that...