Ending the week with a heavyweight tune!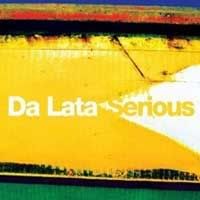 British broken beat faves
Da Lata
are actually a team up of the dude from Smoke City, DJ Patrick Forge, and a rotating cast of buddies. They've put out 2 full lengths and a number of remixes, all really good stuff. This title track from their last album is on a seriously hot Afrobeat tip... dig it...
Da Lata - Serious (ft. Mamani Keita)

"Serious" is a few years old now... so hopefully the guys will have some more new goodness for us before long.
Peace and have a great weekend...