Ever get a record to find out that this band's name is named like the other band's name? I'll explain...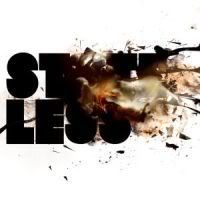 So, I picked up this album by Leeds, UK band
Stateless
, thinking it was a new record by Swedish Electronica/Nu-jazz artist
Stateless
, whose first one I liked quite a bit. But it wasn't! D'oh! (Actually I didn't even realize they were different until I did some reading, because I rarely check the liner notes, because I know it all, don't I?) Lucky for me, however, the British dudes are pretty good, too. They have a vox/bass/drums/dj/keyboards line-up, and if forced to make lame comparisions, I'd say they sound sorta like Coldplay meets DJ Shadow, which I know sounds a bit scary, but don't be afraid! Check it out for yourself...

I'd say they're just good enough to not catch on in the States, because most people in the States prefer shit music. That's a compliment to the band, btw... :P