Classic as all get-out...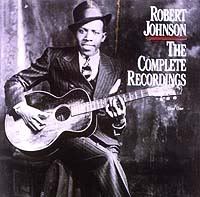 If you believe people like Eric Clapton (and yeah, I know that's a stretch, the dodgy cunt), then
Robert Johnson
is one of the most influential figures in the history of American music, laying the basis for what would become Rock 'n' Roll in some of the best blues songs ever. Well, I don't know about that, but I do know that according to legend he may or may not have sold his soul to the devil, and you can't get much more RAWK than that!
Robert Johnson - Kindhearted Woman Blues

So women drive you to drink Robert? No kiddin'! :P