Ok, so I was all in the middle of this whole Ten Top of Ten thing, but look what's happened...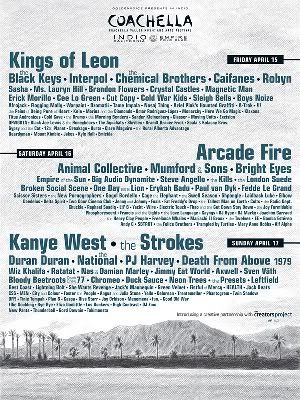 (click to embiggen)
Now what are we gonna do about that? We're gonna scrap the Ten Top of Ten, is what we're gonna do... for now anyway... because there's no way I can wait for the two weeks it will probably take to get five more posts up. Just can't do it... the A.D.D. I'm convinced I have simply will not allow it. I'm also convinced that I was an apothecary/blacksmith in feudal times - like a combination Pizza Hut & Taco Bell of the Medieval era, but that's a whole other story. Anyhoo... strap on your protective gear, because tomorrow...
BLOG-ACHELLA GOES TO '11!
(Get it?)
(I kill me.)