It's Humpday, time for the Shakey's Bunch of Lunch Buffet! Somewhere out there, someone will get that... for the rest of you, some sample source fun awaits...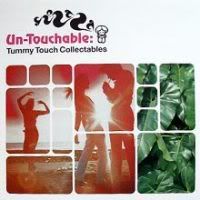 Tummy Touch Records
, headed up by the inimitable Mr.
Tim "Love" Lee
, has been turning out slightly off-kilter tunes for quite a while now. The label's releases tend to be funky but a little bit disturbed... in a good way... much like Mr. Lee himself. Groove Armada actually got their start there as well, and this compy from 2000 contains what might be GA's funkiest song ever... but the shuffle didn't land on that one. It landed on this number by
Los Chicharrons
, who are somewhat less famous... but no less funky... check it out...
Los Chicharrons - Silence Before The Storm (ysi)

I like the "met him at the party" sample, so I dug it up for you. Turns out it's sloooooooowed down snip from a
Gloria Gaynor
song (or more likely the a cappella thereof). A song that seems like a very unremarkable slice of whatever Disco until about three minutes in when the borderline amazing conga & spoken word break drops...
Gloria Gaynor - Casanova Brown (ysi)
Somebody needs to sample
that
shit! Ah, I'm sure someone has. But I can't be arsed to figure that out right now, so I will bid you good day...