Hey all. So, I had to give you an extra day to recover from that intense Monday post, but I'm back... with yet another special dedication. It's turning into Casey Kasem's Top 40 'round here...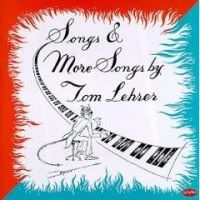 This one goes out to my great friend Michael Moore (no, not the famous one... despite the fact that I like his movies, I imagine the famous Michael Moore is kind of a douche in person). My friends and I used to party at Michael's house and without fail he'd be the last one standing, i.e. the last one with enough remaining motor function to operate the stereo. And my man would take full advantage of this by playing the weirdest records he had... we're talkin'
Yma Sumac
,
Diamanda Galas
and
The Ethel Merman Disco Album
, people. We were to wasted to stop him! But also on this most whacked playlist was
Tom Lehrer
, a fancypants college math professor who recorded novelty piano songs on the side. Really fucking hilarious ones actually...
Tom Lehrer - The Masochism Tango (ysi)

Imagine how racy that song was in the time it was recorded (1959). I mean, these days you can make rim job jokes on the morning news, but back then not so much. Lehrer eventually quit music because he got bored of it, which is so fucking RAWK, and taught math at UC-Santa Cruz until a few years ago. He still lives there, where he can often be found poisoning pigeons in the park...