House Music Friday moves to Thursday, because tomorrow I'm gettin' outta Dodge...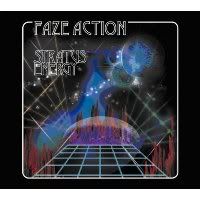 ... and I have little time today, either. Just know that
Faze Action
are back with a full-length culled from the 12's they have released over the past couple years and it is full-on balls-out Disco madness of the highest order. Put it on at your July 4th BBQ and watch the girls go cray-zay...
Faze Action - Disco Warrior (ysi)

I won't be around until about a week from today. Don't miss me too much... and have a great 'til then!