Busy busy busy... so short and sweet today...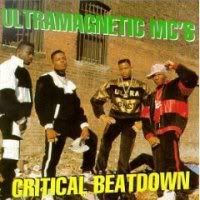 The
Ultramagnetic MC's
were one of the most innovative groups in the history of Hip-Hop, but most people probably just know them as the group that Kool Keith started out with. Which is fine from the 2009 perspective because we love Kool Keith and we can't expect those snot nosed kids to appreciate their elders, now can we? Get off my lawn!
Ultramagnetic MC's - Watch Me Now (ysi)

I've also got the
Jimmy Castor Bunch
jam they sampled still up, so peep that if you missed it the first time. 'Til tomorrow...