"Summer" Songs week continues with another cover, and this one is a doozy...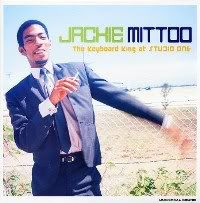 One thing I've discovered over the last couple of years is that there is a Reggae cover version of pretty much every song ever released, especially '60s and '70s songs. I imagine that's because most of the time the guys were too stoned to concentrate on writing new songs, because A) that shit's hard and B) I'm huge into stereotypes. I mean there's not too many other reasons I can think of that would drive someone to record a
Seals & Crofts
cover, and "Keyboard King"
Jackie Mittoo
is unfortunately too dead to dispute my theory. So therefore it stands. He was really stoned... and it pretty much sounds like it...
Jackie Mittoo - Summer Breeze (ysi)

... I mean, dude doesn't even get the chorus right. Yeah, I know the words to this... so?