Not a ton of time today, so...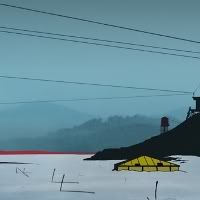 Despite what the name may suggest,
Ramadanman
is not a Muslim superhero, but rather a British Dubstep producer. And, um... that's your joke. Pretty shitty. But the tunes aren't! (See what I did there? Writing!)...
Ramadanman - Don't Change For Me (ysi)

Love how Dubstep is expanding and co-mingling with the Drum & Bass now... these are good days if you love beats...